Top Rated Chiropractors In Grand Rapids MI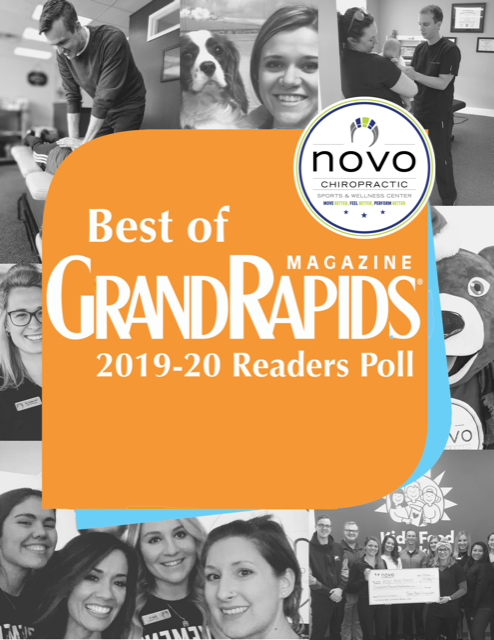 Friendly, Experienced Care For You
Welcome to Novo Chiropractic Sports & Wellness Center, where you immediately feel comfortable and at home. From the moment you call us to schedule, you'll know our priority is on hearing what you have to say. With four area locations, you're never more than 15 minutes from one of our chiropractic offices in the greater Grand Rapids area.
We're proud to offer
free consultations, same-day appointments, on-site x-rays, and most insurance is accepted
.
Give us a call
or book an appointment online now!
Our team can't wait to meet you where you are on your journey to health. Rest assured that we always have your best interest in mind. That's why our chiropractors will only recommend the care that you need, and that's right for you. Come see why we've been voted Grand Rapids Magazine's Reader's Choice "Best of Grand Rapids" today!
Why wait to feel better? Appointments are available now – Give us a call or book an appointment online today!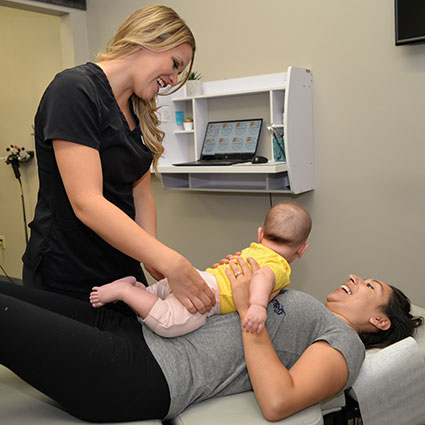 We Can Help Every Family Member
We want you to feel like family, and that means you're welcome to bring your entire family in for care with us.
Newborns: helping babies to avoid colic and feeding difficulties
Pediatric chiropractic: helping kids to avoid ear infections, sleep disorders and hyperactivity
Athletes: enhancing sports performance and soft tissue rehabilitation
Adults: assisting moms and dads to eliminate pain, stress and headaches

$37 New Patient Special
Our new patient special is $37 and includes a full medical history, physical exam, orthopedic and neurological testing, X-Rays (if indicated), and a full report of our doctors findings.
100% of the $37 exam fee is donated to Kids' Food Basket and raises 37 meals!! That's more than a classroom of students and it all stays local!!

Book Your Appointment Online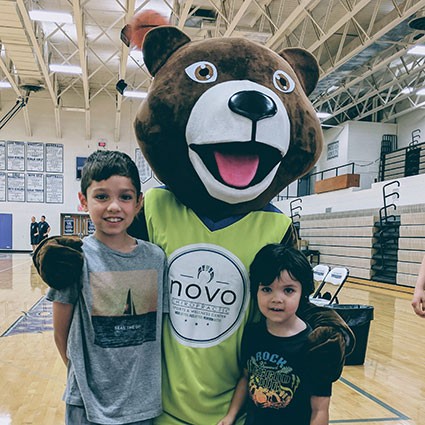 Contact Novo Chiropractic Sports & Wellness Center
Four Locations To Serve You!

GRANDVILLE
Novo Chiropractic Sports & Wellness Center
5570 Wilson Ave SW Ste M/N
Phone: (616) 259-9835
BELMONT
Novo Chiropractic Sports & Wellness Center
2355 Belmont Center Dr NE Suite 100
Phone: (616) 427-3210
WYOMING
Novo Chiropractic Sports & Wellness Center
Phone: (616) 538-9880
Hablamos Español
CASCADE
Novo Chiropractic Sports & Wellness Center
Phone: (616) 942-8770