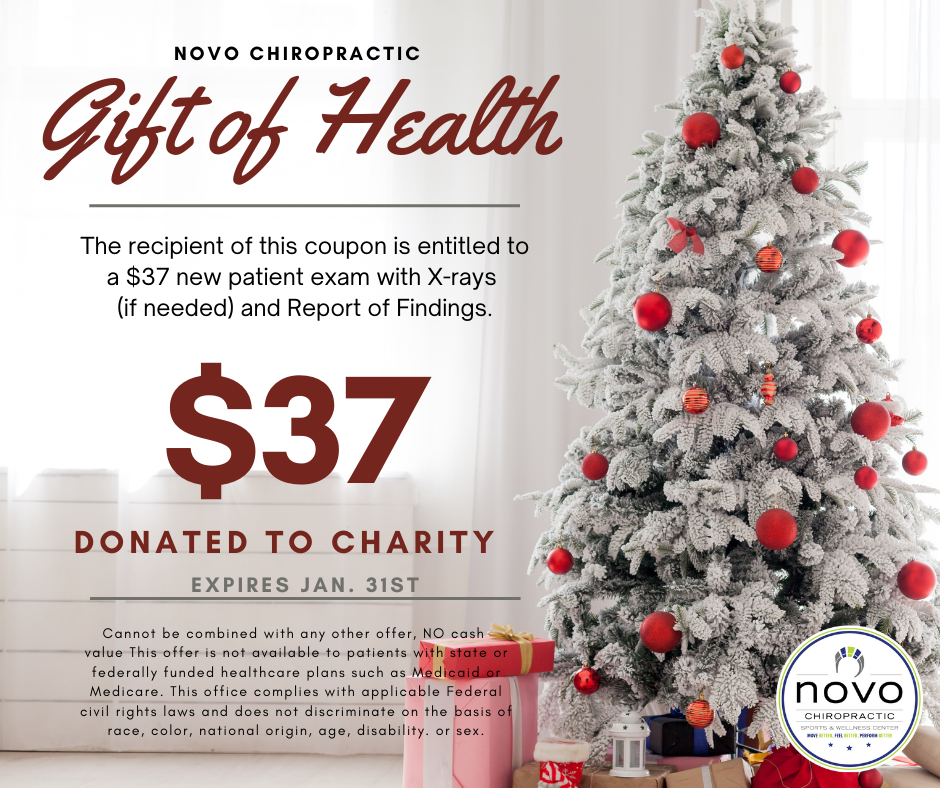 While boxed chocolates, paperweight fruitcakes and other naughty seasonal goodies can pack on the pounds why not give something nicer-like the Gift of Health that comes with a chiropractic checkup. With this gift, the recipient can add greater health without having to worry about shedding winter weight.
Here's What's Included
For just $37, the recipient of the Gift of Health gets the following:
New patient exam
X-rays if needed
Report of findings
This offer is good until January 31, 2021.
Why Chiropractic Is a Great Gift
Did you know that chiropractic not only alleviates pain but it also boosts the immune system? Given the COVID-19 pandemic, it's particularly important to keep your immune system strong and healthy. By giving the Gift of Health, you can introduce your loved one to the incredibly powerful benefits of chiropractic care!
Your Gift Helps Kids in Need
No child should ever go to bed hungry. That's why we chose to partner with Kids' Food Basket, which serves more than 8,000 children at 52 locations across four counties in Western Michigan.
The charity ensures that children in need receive the nourishment they require to learn and live well. A full 100% of the $37 exam fee is donated to Kids' Food Basket, so each $37 exam fee translates to 37 meals! Perhaps best of all, you're meeting a local need and making a difference!
To give the Gift of Health this year, call (616) 259-9835 today. Your loved ones are sure to appreciate your thoughtfulness!