Pediatric Chiropractic
When you have a baby, they seem so fragile in our big, busy world. How can you ensure that they move through this world as healthy as possible? Chiropractic can keep their body functioning as it's intended to with conservative care. At Novo Chiropractic Sports & Wellness Center, we love seeing pediatric patients!
Well Baby Checkups
Babies go through incredible changes in the first year of life. The birthing process can be traumatic to a baby's spine. As they learn to crawl or stand, you need to make sure the changes in their spine and body are monitored. Though most babies are generally healthy, chiropractic checkups are a good way to assess their neuro-musculoskeletal system, reflexes and joints.
As your baby gets older, we'll monitor their development. If there is a lag present, it will be quickly identified. If we are unable to handle their needs in-house, we'll refer you to the appropriate specialist.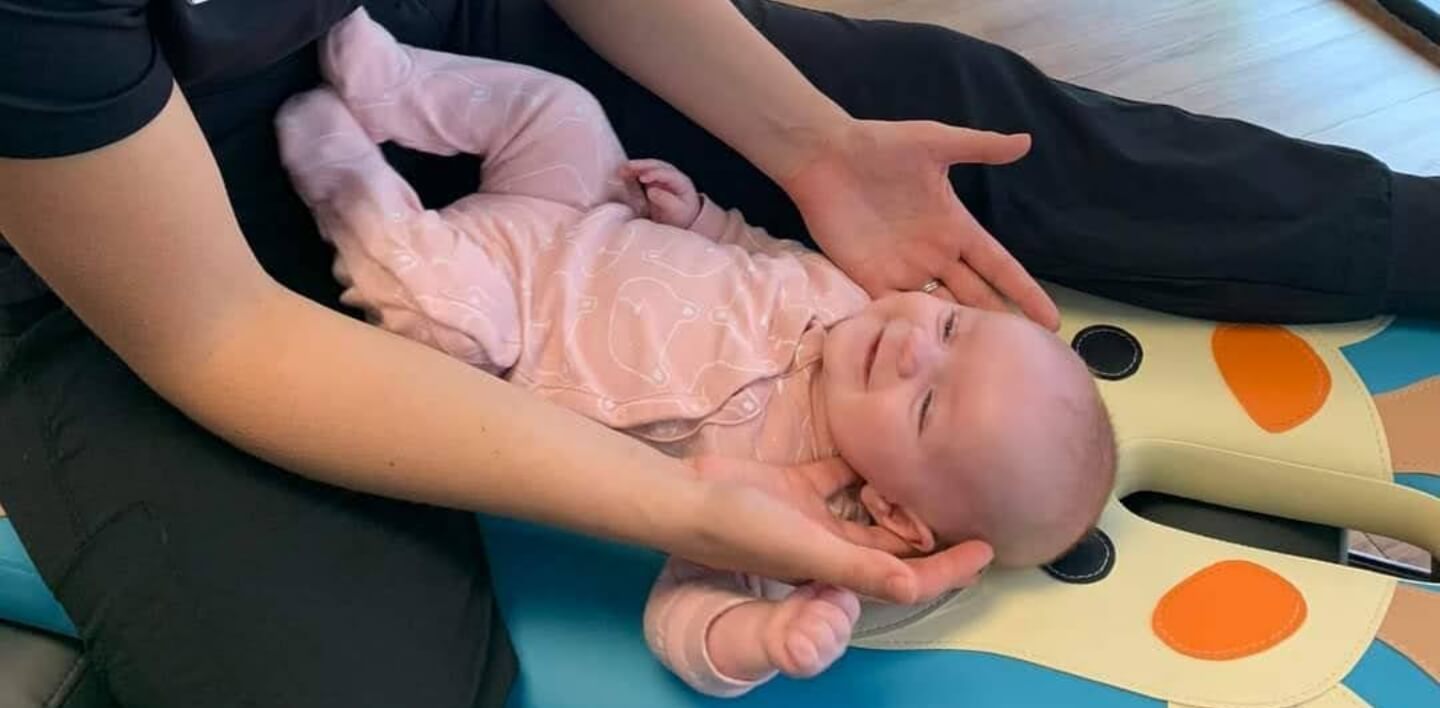 How Our Natural Care Helped One Young Patient
It's so rewarding to help children of all ages at our practice. Recently, Dr. Colleen, who practices in our Cascade location, was able to help baby Sutton, who had some issues with breastfeeding and torticollis. She was able to catch and treat these issues before they turned into bigger, longer-lasting ones. We are already seeing improvements in his feeding and are delighted to report that Sutton and Mom are doing well!
Some children come to us having a symptom such as

Latching difficulties
Tongue-tie
All of these are common in children and can get great results through chiropractic. We have a network of professionals such as physical therapists or medical doctors when necessary.
If your child is a little older, be sure to remember that their reaction to seeing a chiropractor for the first time will largely mirror how you feel about it. If you frame it as a comfortable, enjoyable experience, chances are they'll look forward to it, too.
Once your child starts school, carrying a backpack becomes a necessity. While they may remark on the weight, many parents aren't aware of the potential issues their child's backpack usage may pose. Find out more about this problem, and what we can do to help.
Our doctors are all passionate about caring for children. We'll get on their level to explain what we're doing, making sure they understand we won't hurt them and keeping them involved in their care.
Many parents struggle with a serious lack of proper sleep. Though some are normal, other cases can be more extreme. One of our patients came in with her baby saying that though Baby seemed healthy, they weren't sleeping more than an hour at a time-over the course of three months. After a single adjustment, Mom was thrilled to report that Baby had slept for six hours! Not only that, but the baby had a bowel movement after the adjustment, too. That happens fairly often, showing you how your baby's body feels instantly relaxed when it's properly aligned.
Learn More Today
Take the first step toward having a healthier family. Call or email us now to schedule your appointment for pediatric chiropractic today in Belmont, Cascade, Grandville, Jenison, or Wyoming!

Pediatric Chiropractic in the greater Grand Rapids, West Michigan MI | Novo Chiropractic Sports & Wellness Center