New Patients at Novo Chiropractic Sports & Wellness Center
The team at Novo Chiropractic Sports & Wellness Center is dedicated to excellence in service. When you step in, we'll introduce ourselves to you. We're genuinely happy you're here! You'll be offered coffee, water or tea to help you feel comfortable. Though we're a doctor's office, it's a modern, relaxed place that isn't cold or clinical in the least.
To prepare for your visit, we ask that you fill out the necessary paperwork ahead of time.
Your First Visit
You'll sit down with one of our chiropractic assistants to discuss why you're here and what you can expect. Then, you'll meet your doctor to have a full examination, which includes X-rays if needed. Finally, you'll schedule a follow-up, which is done within 24 hours.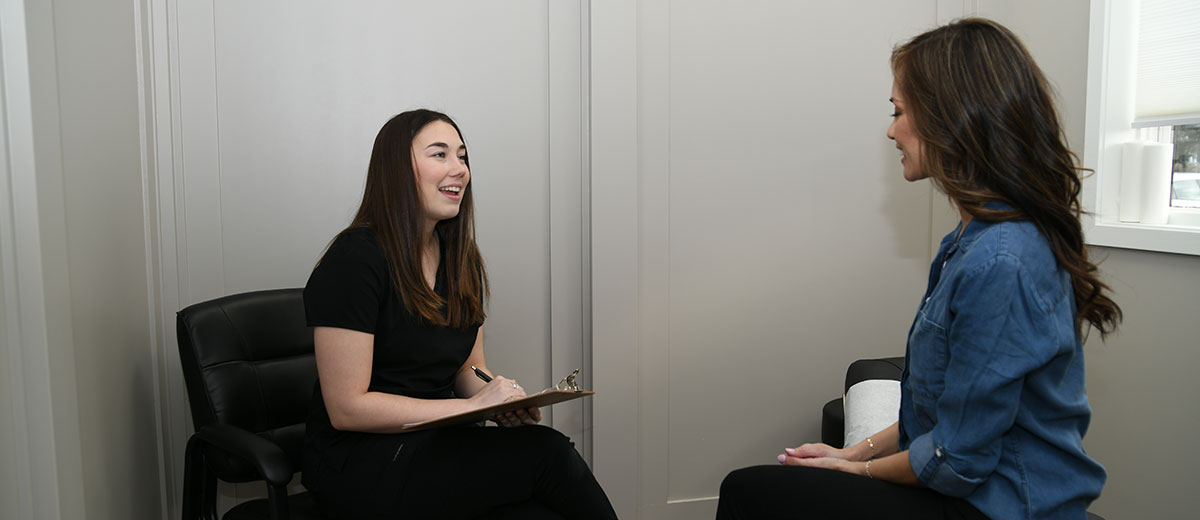 Your Second Visit
When you return, you'll meet with your chiropractor to discuss the findings from your examination. These will be related to your complaint and your individual goals. The expected treatment will be discussed, getting started if you feel ready. All your questions will be answered, including about your insurance coverage. This visit takes about 30 minutes.
It was only my first visit and I'm thrilled to start my treatment, the staff makes a great experience there!

Extremely patient, empathetic and helpful. This was my first experience with a chiropractor and I experienced major relief after the first adjustment.

The staff are super friendly, I enjoyed my first of many visits.

I have seen a marked improvement since starting a few months ago. Always pleasant at this office, very friendly and helpful.

First appointment went well. Great and positive staff, I'm looking forward to feeling well again!

Great first experience! I am excited to begin treatment!

Great experience with all the service you would expect from a professional without signing up for a high pressure expensive program. Thank you so much!

Amazing experience. Super professional and kind. I really appreciate Doctor Lisa and all her knowledge and professionalism!

Everything was excellent at my first visit today. I very much appreciated being offered a drink when I arrived! Each person I interacted with was professional and kind. I felt listened to, and I appreciate what I've already learned. Looking forward to my next appointment!

I really enjoy coming here for chiropractic care because it truly helps me feel good and I am capable of more everyday. It's a place of true healing! Love it!
Be Seen Within 24 Hours
When you're in pain, you don't want to wait to start feeling better. We schedule people for their first appointment within 24 hours of the initial contact. Contact us now to get started in Belmont, Cascade, Grandville, Jenison, or Wyoming! We accept most insurances.
CONTACT US

New Patients at Novo Chiropractic Sports & Wellness Center