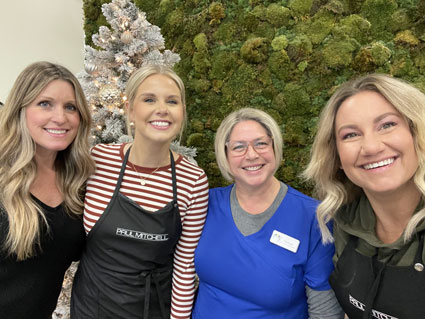 Join Novo Chiropractic Sports & Wellness Center for a Give Back Lunch
One of our greatest passions at Novo Chiropractic Sports & Wellness Center is giving back to the community. That's why we are pleased to announce our Give Back Lunch program. Here's how it works: a representative from our practice will go to your place of business and chat with you and your staff about the benefits of chiropractic care and do posture screenings.
And, of course, lunch will be brought in, so you can enjoy some good food and get a posture screening too! Because we have multiple locations (Belmont, Cascade, Grandville, Jenison, and Wyoming), our team can provide these Give Back Lunch programs throughout the entire Grand Rapids area.
Take Advantage of Our $37 New Patient Special
Anyone who becomes a new patient will get the $37 new patient special, which includes full medical history review, physical exam, orthopedic and neurological testing, X-Rays and a full report of the doctor's findings with diagnosis and treatment recommendations. That $37 is donated to Kids Food Basket. The purpose of this wonderful non-profit is to increase access to healthy food for children and families.
Request a Give Back Lunch Today
Just fill out the form below, and we can arrange lunch at your place of work. We look forward to sharing with you and your colleagues the benefits of chiropractic care!

Novo Chiropractic Sports & Wellness Center Give Back Lunch