Novo Chiropractic Sports & Wellness Center Reviews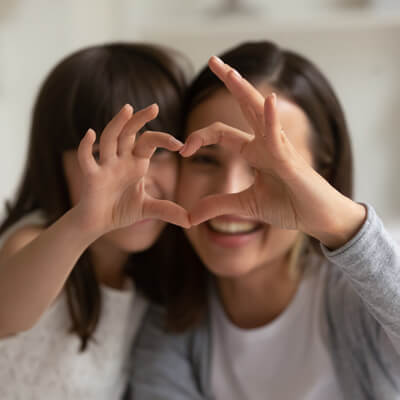 What Our Patients Say
At Novo Chiropractic Sports & Wellness Center we love when patients share with us their feedback and comments after chiropractic care. Please read our patient testimonials below to see what other people have achieved through their tailored treatment plans with us.
Share your stories too! Click here to send us your feedback so that we can help to spread the word about the benefits of natural Novo Chiropractic Sports & Wellness Center care.
For more information, or to schedule an appointment contact us today.
The staff is very professional, helpful, and friendly!

I felt good and confident about being there – good energy.

Very friendly staff who appeared to be interested in solving my pain problems.

The entire staff is incredibly friendly and helpful. They make you feel welcome and comfortable from the second you walk in the door until you leave.

Friendly, knowledgeable, and very comforting staff. My new chiropractor!

Very friendly staff and I really liked

Dr. Trey

.

Feel confident that they will help me achieve a better back!

The provider was very knowledgeable and made me feel safe, even though I was nervous since I hadn't ever been to a chiropractor before.
Thank You
The second week of January, my back ache was at a rating of 15/10. Sleeping, moving around, and cleaning dishes hurt to the point that I could not relax. The 1st week of treatment improved my sleeping. In the second week, I could climb stairs with no lower back pain and knee pain. Over the next few days pain has not affected me. Thank you.
- Brenetta S.
I Love Novo!
I love Novo! I've had chronic pain since I was a teenager and also suffer from depression and anxiety which I've learned can really take a toll on the body physically as well. Since my initial assessment in Oct 2020 I've felt the best I have ever felt in 20 years. Dr. Lisa not only helped my pain, she also helped me understand the importance of balance and positive mindset.
- Jaclyn B.
My Chronic Pain Drastically Decreased
I have been seeing Dr. Colleen for over a year now and my chronic pain from my job has drastically decreased. She has also helped me better understand my body which has encouraged me to think about and take control of my health.
- Allison S.
Everyone is Amazing
Everyone here at Novo is amazing. They always seem to be in a great mood with a friendly attitude. I had gone for 6 months with back pain that just got worse with everything I did. I tried everything before I did what I thought I'd never do; see a chiropractor. After hearing so many bad chiropractic result stories from friends, I was terrified! The crew at Novo put me at ease with how understanding they are. They took the time to explain everything and reassure me. Now my back pain is almost gone and I think it's all due to them.
- Randy H.
I Am So Grateful
After being hit by a drunk driver and fracturing my spine, I was unsure if I would ever live a semi-"normal" life without pain or migraines again. Dr. Colleen and Dr. Joel has completely changed my outlook on this after just one month being almost completely migraine free and being able to function without severe pain keeping me at home 24/7. I am so grateful for their genuine care about each individual patient and their ability to uniquely treat each body. I am confident I chose the right chiropractor and will never go anywhere else!
- Taylor A.
Thanks to the Attentive Care
Working at a desk all day was taking a toll on my neck and back. Thanks to the attentive care at Novo I'm feeling a lot less pain. The staff has also been great at treating/addressing any other areas of discomfort. Thank you!"
- Kelly B.
Lower Back Issues with Scoliosis
I had crippling pain 7 months ago. Dr. Jaq was great at getting all of my chronic issues with stiffness and mobility cleared up through treatment and then really focused on the lower back issues with scoliosis I've had my whole life. Her and Dr. Eric both had suggested helpful stretches between visits that have become part of my normal regimen."
- Wayne R.
Genuine and Authentic
Dr. Lisa's genuine care is authentic and she really dedicated time to listen to hear what was being said and remained curious to understand what wasn't being said. She has a gift and has found her niche. This doesn't seem like a job to her but a passion. Thank you, Dr. Lisa
- Heather H.
Fun and Inviting
I must say the staff is extremely fun and inviting. I am already and anxious person who has had many bad experiences with other doctors, staff and facilities prior to coming here. They took all the bad feeling away with how well everything was explained to how compassionate the staff was. I am so happy I decided to come here and would highly recommend as well. In addition, they are affordable and even do payment plans which is rare these days but greatly appreciated. The office atmosphere is also very inviting and the staff response well with those that have to bring their children. Overall so far…. 10 out 10!
- Destinany M.
Life Changing
Very friendly staff, gives you very useful and interesting on the benefits of chiropractic and fully accredited chiropractic staff. Only been 3 times but it has been life-changing already. Must check out if you have body pains!
- Josh W.
Kind, Knowledgeable, & Welcoming
From walking in to the most relaxing aroma, to the smiling receptionists, to Dr. Bailey & Dr. Schamber…everyone was so kind, knowledgeable & welcoming. Very excited to get started next week on becoming & staying in the best shape I can. Thank you for a great first experience!
- Diana H.
Both Were Incredible
Jordyn and Dr. Bailey were both incredible. I'm looking to becoming one of your regular clients. Thanks so much for the warm welcome that made me feel right at home.
- Noah O.
Great Vibe
The doctors are really solid, overall the office has a great vibe. I will shout out the support staff, the heroes. They break everything down from what an appointment looks like to how much you will pay. The communication, the helpfulness and the friendliness of the support staff is unmatched. The doctor's are knowledgeable and their communication between them is really solid.
- Brian S.
Pleased with the Team
I moved from the East side of the State of Michigan and I needed a chiropractor because I hurt my back. I was pleased with the friendliness of the entire staff on my first visit. They were professional and courteous, from the receptionists, x-ray tech, to the Doctor. I look forward to my first adjustment on my second visit and hope I can continue to feel comfortable with this new team and the Dr's can help me for continued maintenance.
- Diane S.
What A Relief
I was looking for a chiropractor that had the touch and I am happy to have a winner! Dr. Colleen did more for my back than months of self-stretching. It is such s relief to finally get free of much of my soreness and pain. Thanks again!
- Michael K.
Felt At Home
I just felt so at home with your staff! The way you care for your patients and your business reminds me greatly of how the office I used to work in would carry out business - it almost made me miss working! Almost! I'll be honest, I wasn't expecting that level of personal care from a multi-office practice and I am very happy to have found you all! I look forward to seeing how my adjustments will help improve our comfort! Thank you and great job!
- Kelsey S.
So Improved!
I have been to many chiropractic practices and Novo is an excellent choice. The staff is very friendly and professional and Dr. Patel is very through in his description of treatment and explanation of possible outcome. His method of adjusting is gentle yet very effective. I highly recommend this practice and have great confidence that my condition will continue to improve.
- Lee Ann T.
Pleasant Experience
The staff was kind and helpful. Dr. Trey Schuler was personable and gave detailed explanations about what treatment plan will benefit me as a patient. The staff was thorough throughout the entire visit. Overall, a pleasant experience!
- Sarah P.
Dr Lisa is amazing!
Such a knowledgeable staff and inviting environment! They got me in as soon as possible after an injury. I am now only two visits in and feeling much better. I fully trust Dr. Lisa not only for adjustments, but also guidance with daily movements and stretches to help my spine even more!
- Melanie B.
Amazing With Children
Dr. Eric was absolutely amazing. Such a great depth of knowledge for infants and older pediatrics. Helping not only our family's bodies, but sensory needs, brain processing, and triggers as well!
- Autumn C.
Very Caring
I have been sharing my experience with my friends and highly recommending Novo and Dr. Colleen Kill to them. I am very pleased with the knowledge and treatments I have been receiving! I am very hopeful that I will be pain free! Everyone is very caring!
- Lois W.
Very Welcoming Experience
First time meeting with a Chiropractor and was a very welcoming experience. Educational and insightful on issues that they can help with that I never realized. Looking forward to continuing care and seeing the progress!! Dr. Kill was very informative with her chiropractic knowledge!!!
- Jalyn P.
The Best I have Ever Had
The best I have ever had. I have used several chiropractors in the past, but Novo is by far best one yet. They are very thorough in find the "why" behind your pain and their treatment plans work. No long waits at appointments. Great place!!
- Dan V.
Tears of Relief
Tbh the service that was provided is beyond words. I felt a big difference in one session. I had some tears coming down when I pulled up because of the pain and irritation. I also had a few tears as I left because of the relief. Try Novo Chiropractic Sports & Wellness Center!
- Caleb B.
Love All the People at Novo
I was very skeptical towards Chiropractor for many years but when my back pain got worse I decided to give Novo a try. Dr. Josh explained everything to me after the initial exam and after a few treatments, my back hadn't felt that good in 20 years! With continued treatment, I can do yard and other things that before would have caused pain. Love all the people at Novo they are professional yet make you feel like family. Great people! I highly recommend Novo for anyone seeking treatment.
- Tim H.
Simply Amazing!
This office is simply amazing! Dr. Lisa and Dr. Josh are the nicest and coolest people in the world. They love their work and their customers!! They both do great work. I had knee pain for years and used to have to wear a compression sleeve until she adjusted my knee. I'm going on 2 years with no pain. I also get my back adjusted which keeps me loose and cramp free. HIGHLY RECOMMEND!!!
- Steve E.
A Very Caring Attitude
Extremely welcoming and excellent care. I have been treated for chiropractic and physical therapy. I highly recommend Novo to anyone who is experiencing pain. Dr. Josh and Dr. Lisa both have a very caring attitude, the concern for my well-being is a big plus in my book.
- Sean D.
Best office in Grand Rapids
Best office in Grand Rapids. I was very nervous about seeing a chiropractor due to my MS but Dr Colleen took so much time to go over my history and create a treatment plan. I'm happy to say, I feel amazing since seeing her. My MS fatigue has been infrequent and I have more muscle strength! I love this practice. You will not be disappointed.
- Becky R.


Reviews for Novo Chiropractic Sports & Wellness Center