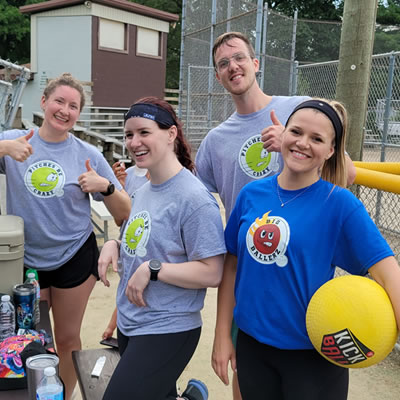 Just like a racecar is a high-performing machine, athletes can fire on all cylinders when their body is optimized. Your body can experience wear and tear through physical activity and injury. By maintaining it with the help of sports chiropractic care, you can function at your highest level.
Be Like a NASCAR Vehicle
Every racecar driver makes pit stops because they're competing for a long time and need to take care of their vehicle. But they aren't making a pit stop when the tires are blown and the gas is on empty.
Likewise, when it comes to your body, it's good to maintain it through regular chiropractic care, not just when you're in an injured state. By coming in before a competition, for example, you keep your body performing optimally, so you're not sidelined from your sport of choice.
Our Approach to Care
Here are some of the many ways athletes can benefit from chiropractic care:
Relieves pain
Helps prevent injuries
Improves range of motion and function
Can address injuries
Improves performance
We can provide athletes with chiropractic adjustments or other modalities like soft tissue or taping. Our safe and effective care can help keep athletes up to speed and optimal performance levels. To stay at the top of your game, it's always ideal to come in before big events and for maintenance tune-ups.
Get Back in the Game Faster
At some point in every athlete's career, injuries will occur. Now for the good news: for those who get injured, if they're under regular chiropractic care, the recovery time is less. If you're taking care of your body beforehand, it will definitely respond a lot quicker. That's because you've taken measures to be preemptive.
Book an Appointment
Be at your athletic best with natural chiropractic care. Contact us today to book an appointment!