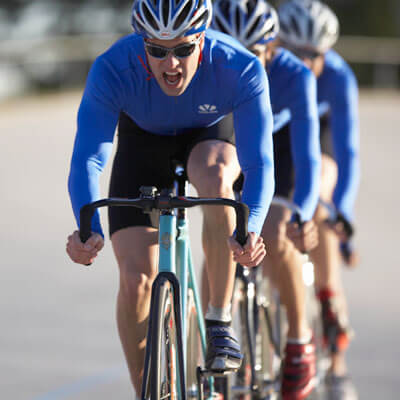 Whether you're a high school football player, avid CrossFitter, marathon runner or weekend duffer, you don't want to be sidelined by an injury. From sprains and strains to tendonitis and heel pain, various athletic injuries can keep you from the sport you love.
The Power of the Adjustment
Because chiropractic care removes interference in the nervous system, getting adjusted can keep your body functioning optimally. Athletes can experience the following benefits of getting adjusted:
Decreases pain
Improves range of motion
May prevent injuries
Can help the body heal if you do get injured
Boosts performance
In addition to chiropractic, we also can offer physiotherapy, athletic taping and rehabilitation to provide more comprehensive care.
Partnering With You to Reach Your Goals
Perhaps you want to address your hip pain so you can return to your golf game. Or maybe you want to run farther so you participate in a 10k or marathon. When you become a patient at one of our offices, we'll meet with you to craft a plan that matches your specific goals.
We can help determine the changes you need to make to get there. Your chiropractor will look at your body's biomechanics, then compare them to optimal and see where you are. After, we can create a plan to reach your individual goals.
With four locations to serve you, getting the sports chiropractic care you need is more convenient than ever. Contact us today to book your time!