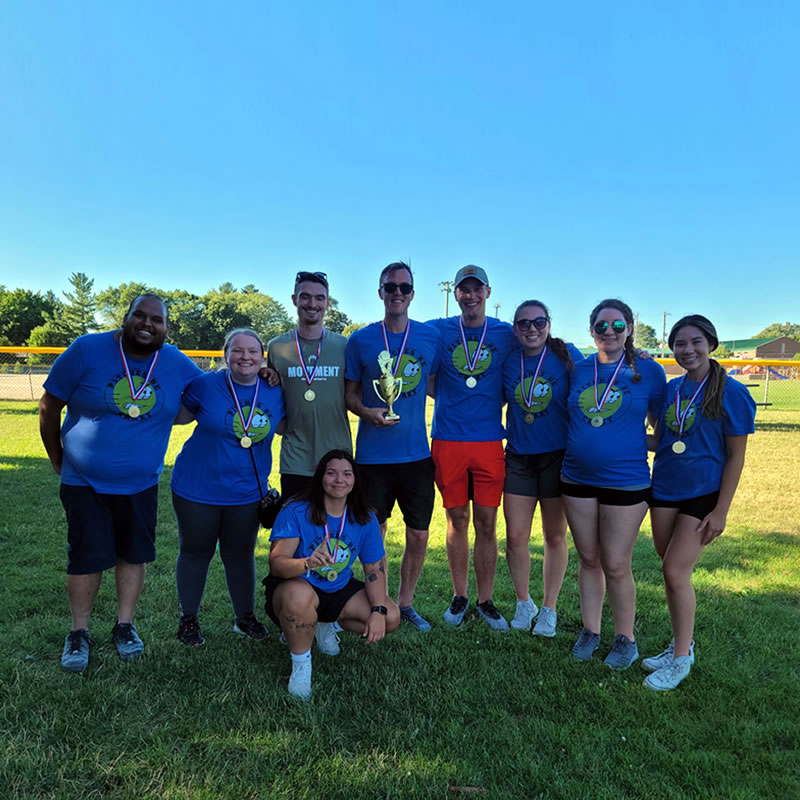 It should come as no surprise that most players got adjusted before the big game. That's because our team members know the incredible value of chiropractic care, and recognize how it can benefit athletes across the spectrum—from school-aged ball players to weekend warriors.
The teams had so much fun, and it was a special time for us to get to know each other better and share why we are so passionate about natural wellness!! This means next year will be the tie-breaker, since Big Ballerz won in 2021 and now Pitches Be Crazy with the win in 2022! The teams are fired up and ready for next year's kickball game!
Be at Your Athletic Best
Seeking to shave a minute off your mile? Improve your golf swing? Have greater flexibility, so you can perfect those yoga poses? Chiropractic care offers athletes many benefits. You can enjoy improved performance, have less pain, prevent injuries, and more. Whether you're an athlete, or just want to move with greater ease and less discomfort, we're here to help you stay off the sidelines and in the game.
Contact Novo Chiropractic Sports & Wellness Center today to learn more about how chiropractic care may be able to help you!
CONTACT US »